Traffic, DUI, Military, Criminal & Civil Law Trial, Personal Injury Attorney
Military Law | Court-Martial and Administrative Hearing Representation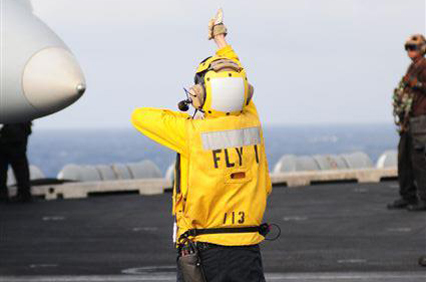 Are you in the military and in legal trouble?
If you have found yourself in the kind of trouble that could end that career and possibly put you in jail. Whether it be an investigation that focuses on you, an accusation that you have committed a crime, a medical condition that has side lined you, or an administrative action that removes you from a position of responsibility and prevents your abilities for future advancement, this may be the defining moment of both your career and your adult life.
The time to act, and act with a clear understanding of the consequences, is now. You need experienced, quality representation during all stages to preserve your rights, to make critical decisions, and to obtain the best outcome possible under the circumstances.
A retired Retired US Naval Lieutenant Commander, Lee Devendorf is an experienced lawyer who has effectively resolved hundreds of criminal and administrative cases jeopardizing military careers.
Lee Devendorf will protect your rights at Court-Martial and Administrative Hearings and is dedicated to achieving the best possible outcome for every client. Military legal actions can be harsh and unforgiving for those not properly represented. Retaining Lee Devendorf for your pending court-martial or administrative board is a prudent investment in your future.  Lee Devendorf can represent you for:
Court-Martial
Article 32 Investigations
Administrative Discharge Boards
Nonjudicial Punishment
Fitness Reports and Evaluations
Board of Inquiry (BOI)
Discharge Upgrade
BCNR/BCMR
Medical or Physical Evaluation Board
Adverse Administrative Actions
Please Note
The information on this Virginia Beach DUI Attorneys / Law Firm website is for general information purposes only. Nothing on this website should be construed as legal advice for any individual case or situation. Information on this website is not intended to create, and receipt or viewing of this information does not constitute, an attorney-client relationship.